| Take the PXA course
Your Invoice Settings are where you can manage impact.com invoice settings as well as partner invoice settings.
From the left navigation bar, select [Settings] → Finance.

From the left navigation menu, select Settings → Document Settings.

Next to impact.com Invoices or Partner Invoices, make the changes you want to make.

See the different setting options below.

Select Save.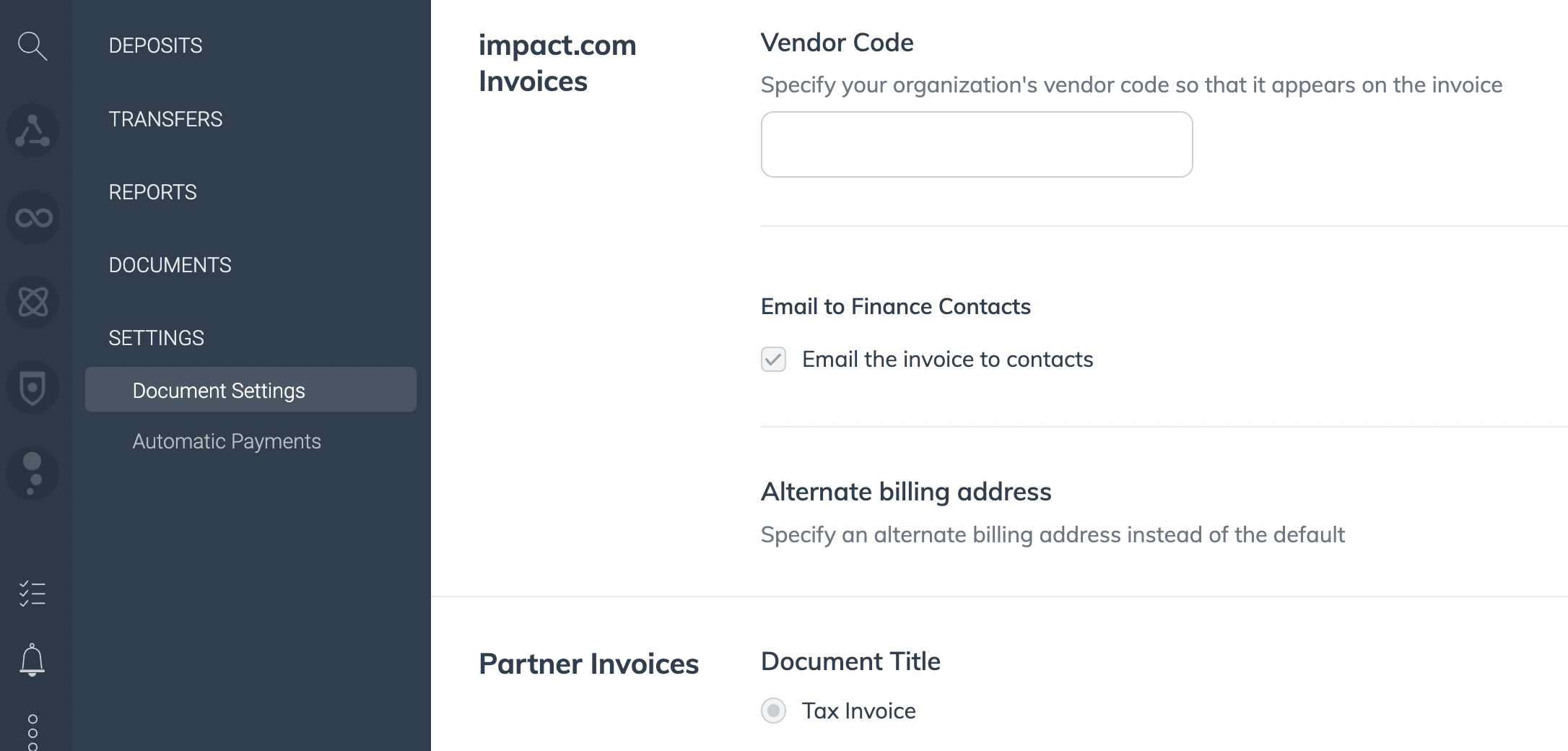 Settings

Description

Vendor Code

Enter your vendor code (if you have one) so it can appear on your impact.com invoices.

Email to Finance Contacts

Toggle if you want your primary financial contact to receive an email from impact.com with your organization's impact.com invoices.

Alternative billing address

Toggle if you want your impact.com invoices to be billed to a different address from your account's default address.

If you toggle this on, provide the address details.
Settings

Description

Document Title

Select if you want your partner invoice to be called Tax Invoice or Recipient Created Tax Invoice.

Document Date Reflected

Select if you want your partner invoices to reflect the date actions are generated or be based on the last day of each month.

This will not change payment scheduling dates for partner-driven actions. Payment scheduling dates are still based on your active contract with a given partner, and you will still need to pay them on that date.

Due Date Description

Add text here with details about funding your account or about the due dates. If you leave this blank, impact.com will automatically populate this field on your partner invoices.
You can also manage your general finance document settings and your funding document settings from the Document Settings screen.